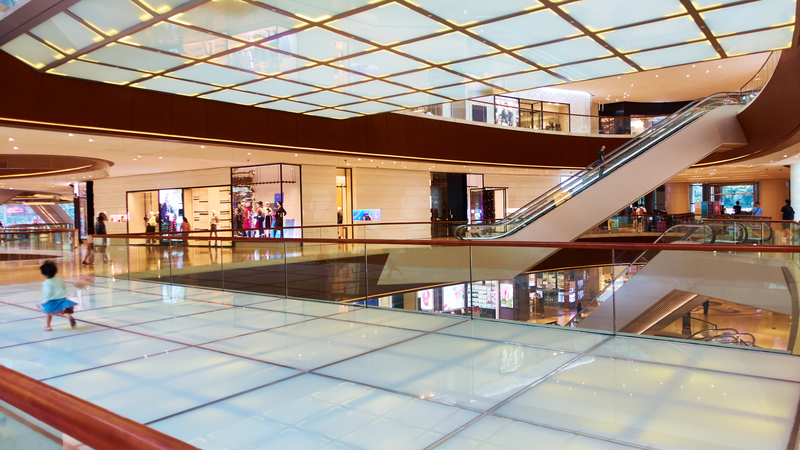 Owning a commercial property is an investment that usually requires a lot of money. After spending huge amounts of money on building or buying the property, frequent repairs is the least thing that you should expect. In order to preserve the integrity of your commercial property, proper waterproofing is one of the basic procedures that must be conducted. And, Waterproofing Singapore is the best partner that you can always count on for professional commercial waterproofing solutions in Singapore.
In case you are planning to construct a new commercial establishment, we can always help with waterproofing for better protection against harsh environmental conditions. Besides, we also provide waterproofing services for old commercial buildings to restore their glory. Our commercial waterproofing package covers a wide range of areas including, foundations, basement walls, balconies, roofs, bathrooms and toilet and, concrete. Our goal is to deliver lasting waterproofing solutions for all kinds of commercial property.
At Waterproofing Singapore, we always pursue tested and proven commercial waterproofing approaches so you are never bothered with the procedures again. Due to our experience in the industry, we know the most suitable waterproofing materials, membrane systems and techniques that can guarantee greater customer satisfaction. Besides, we also offer the most competitive rates in the market to enable every business property owner or developer get the best waterproofing solutions without spending a lot of money.
How we Conduct Commercial Waterproofing
To most commercial property owners, waterproofing can seem like a waste of time and money. But, that is not true. In fact, waterproofing is one of the best ways to cut down the operational costs of the property since it will help you avoid expensive recurring maintenance and repairs. Considering the procedure prevents problems like, leakage and seepage on sections of the building, it can also lengthen the lifespan of the property, giving you the opportunity to get the most out of it. At Waterproofing Singapore, we offer professional waterproofing solutions to enable you achieve all these benefits.
There is usually no particular formula for waterproofing business property. But, we always strive to conduct our services based on standard procedures to make sure that every waterproofing task is accorded the best treatment. However, we focus on all-inclusive commercial waterproofing services for both new and existing buildings. Regardless of the size of your property or waterproofing hitches being experienced, our company can always deliver the most reliable, affordable and lasting commercial waterproofing solutions in Singapore.
Our commercial waterproofing package integrates various kinds of activities. The following is an outline of how we handle waterproofing for commercial establishments;
Free on-site inspections and estimates
Whenever you hire us for commercial waterproofing, we will start by performing a thorough inspection of the property. Even if you may already know the problems and affected areas, diagnosing waterproofing problems is not usually that simple. There are several things that you cannot easily see without waterproofing expertise and the appropriate tools for diagnosing waterproofing problems. We have trained personnel and innovative technologies to effectively diagnose all kinds of common and complex waterproofing problems.
If you are building a new commercial development, we will also visit for a proper examination of the establishment. This is the most crucial time for waterproofing and, it is only through the inspection that we can determine all requirements for the procedure. As soon as you request for our services, a team of experts will be dispatched to your site to conduct proper evaluations and, prepare an estimate. Despite the size or condition of the building, we always provide free on-site inspections for all who acquire commercial waterproofing from our company.
While conducting inspections on existing commercial property, we are always very keen to also spot any other hitches not related to waterproofing. This is because, in most occasions, waterproofing problems are impacted by damage experienced on other sections that have nothing to do with waterproofing. In case such hitches are unearthed, we will also cover them in the quotation. Besides waterproofing, our company provides a wide range of repair services that you can also acquire including, roofing work, concrete repair, grouting, RC roof, gutter and slab repair.
There are several waterproofing materials and membranes that we use in commercial waterproofing. Our key waterproofing materials include, liquid waterproofing, bitumen waterproofing, bentonite waterproofing, waterproof paint, waterproofing sealants, rubber waterproofing and cementitious waterproofing. However, we will not just randomly pick any material to waterproof your structure. Our specialists will always choose a suitable waterproofing material for your project, as recommended in the quotation.
Depending on the condition of the building and your expectations, we can also use membrane systems for commercial waterproofing. The main waterproofing membrane systems that we can apply include, liquid waterproofing membrane, concrete wall waterproofing membrane, roof waterproofing membrane, basement waterproofing membrane and foundation waterproofing membrane. The particular membrane to be used on your project will always be based on the problems to be addressed as well as your expectations.
Effective waterproofing techniques
Even with the best waterproofing products, the procedure can only be successful if it is done by someone who understands the job. At Waterproofing Singapore, we have trained waterproofing specialists with many years' experience in the industry. In every waterproofing project, we always pursue unique techniques to bring out the best results. Our company also has standard waterproofing equipment and technologies to make sure that every task is done right. As a result of this, we always deliver quality workmanship and complete projects within given deadlines.
While performing commercial waterproofing, we strive to always stick to the recommendations highlighted in the quotation. However, there are also situations whereby we may introduce new waterproofing techniques. Waterproofing procedures usually leaves repair marks on the walls, floors and roofs that could impact the aesthetics of your business property. Therefore, we also provide painting services that you can acquire to properly seal all the marks and restore the beauty of the building.
Request a Free Quote for Commercial Waterproofing Singapore
The easiest way to obtaining our professional commercial waterproofing services Singapore is requesting a free estimate. Get in touch with us now for a free commercial waterproofing quote.
HDB Registered Contractor
License Number: HB-09-5474D